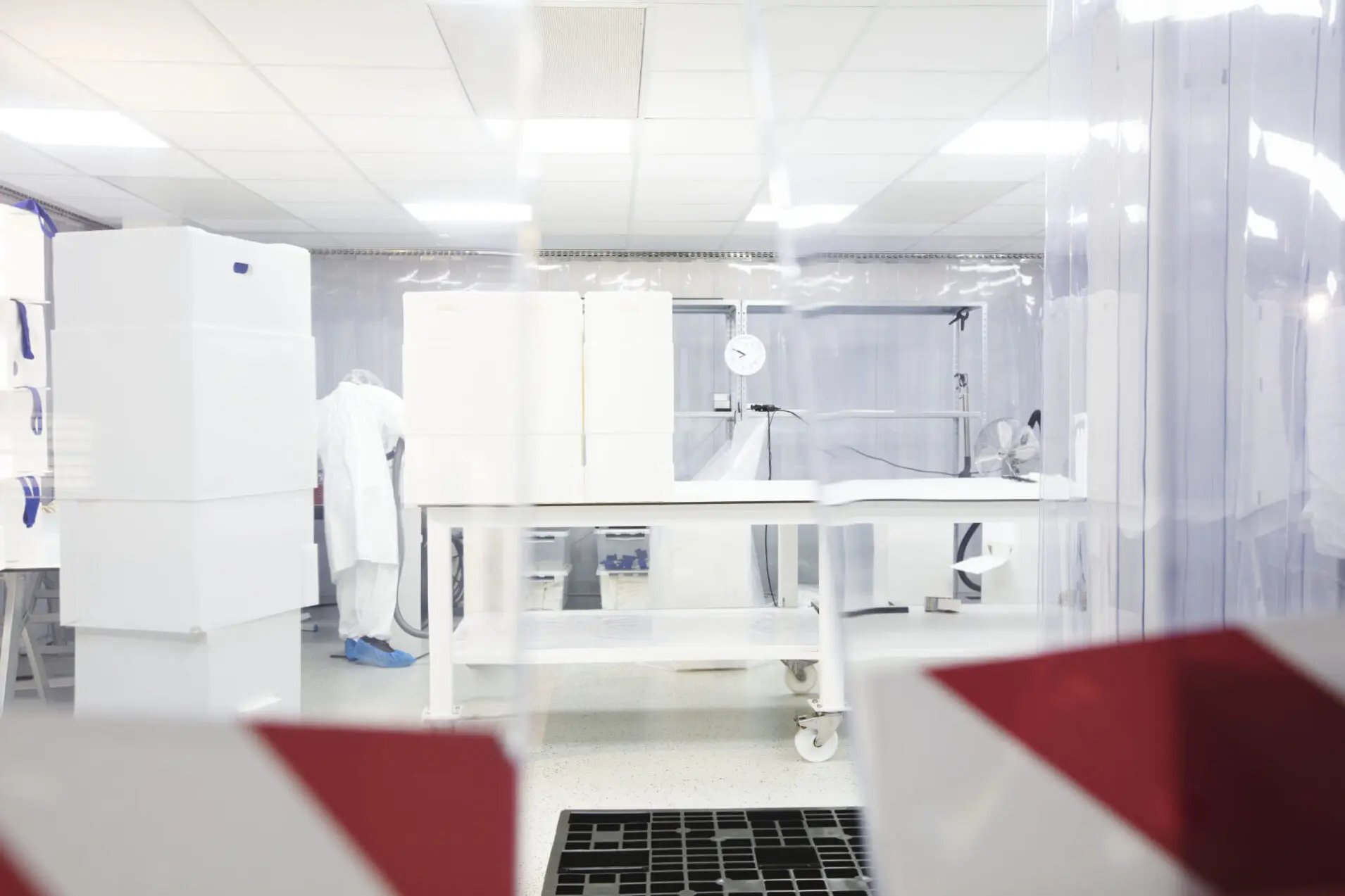 Our new cleanroom is immaculate, if we do say so ourselves! At the end of last year, several Benvitec departments joined forces to update our cleanroom. HVAC installed a new ventilation system with an ISO 7 air quality level that refreshes the air 120 times an hour.
This level of quality is needed in a cleanroom like ours, where plastic parts are cleaned, assembled, welded and packaged for medical and biotechnological purposes, among other things. Most of our products are used by companies in the life science sector that work in sterile environments and require immaculate parts.
Our clients provide us with the technical specifications for a plastic part and we do the rest. Parts are first processed in the workshop, then finished in the clean area and finally completed, thoroughly cleaned and double-packaged in the cleanroom. This prevents contamination during storage and transport.
Streamlined operations
The word 'cleanroom' says it all: it's a room that is meticulously clean. Our HVAC department installed a high-tech ISO 7 air treatment system that refreshes the air 120 times an hour, removing all impurities and pollutants. It also keeps the room at a constant, pleasant temperature.
Our employees take every precaution to keep contaminants out of the cleanroom. In order to perform their work safely, they are required to wear a hairnet, gloves and a protective jacket. Our cleanroom is also used to make parts for bioreactors, which lay the foundation for the vaccines and cell and gene therapies produced by our clients. So you can understand how important safety and cleanliness are.
Growing demand
The renovation and expansion of our cleanroom was a significant investment, but a necessary one, as demand has grown considerably in recent years. Thanks to our new cleanroom, we can guarantee the quality and purity of our semi-finished products.
In terms of surface area, we increased our capacity almost threefold, from 50 square metres to 140 square metres. The overhaul was completed in January of this year and we can now take on any challenge that comes our way!
This article is published by
Over the past thirty years, we have built up an arsenal of expertise and successfully completed countless industrial projects. We have learned that the greatest challenges can be overcome by combining our knowledge. Our talent lies in finding the right solution for every technical issue by drawing on three of our expert domains: Fire Protection, Plastics ...