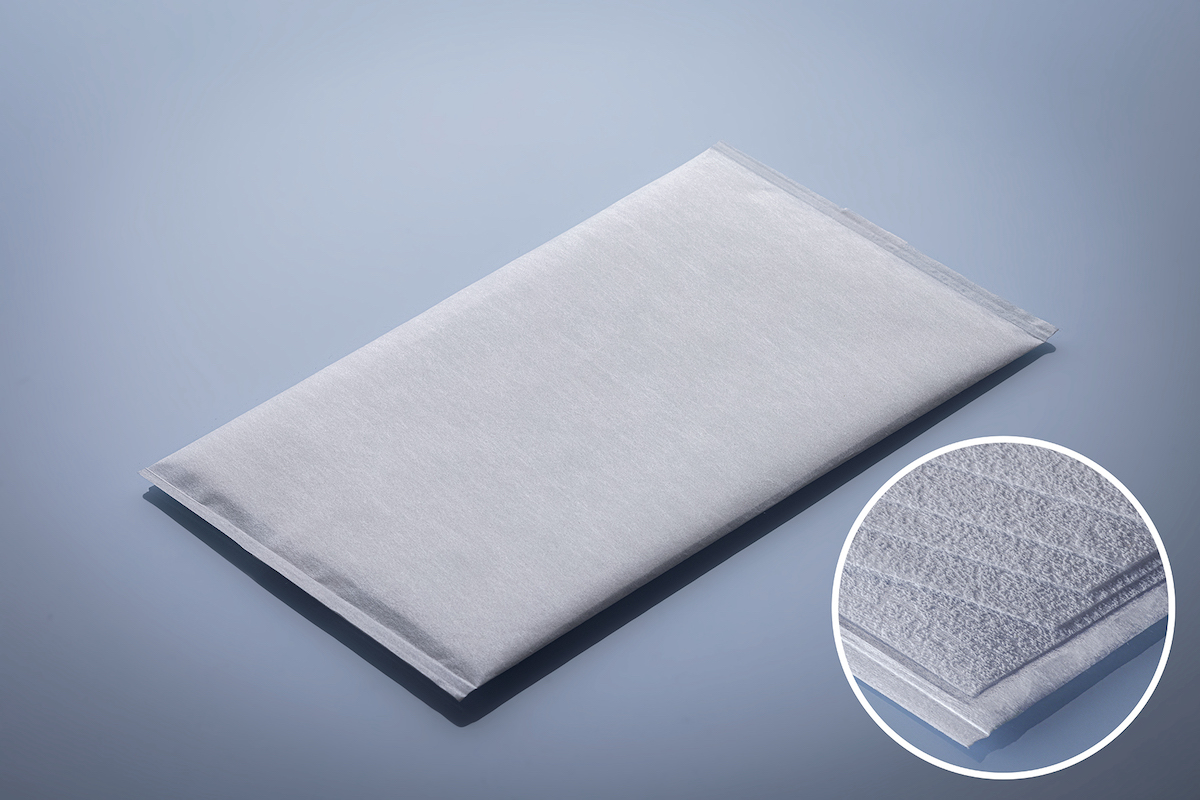 The experts from Freudenberg Performance Materials (Freudenberg) will be presenting battery pack liquid absorbers, an innovative solution that makes battery systems safer, at this year's Battery Show in Stuttgart.
The absorbent pads capture and store unwanted liquids inside the packs quickly and reliably. With adjustable absorption capacity and geometries, battery pack liquid absorbers ensure long-lasting battery packs. Visitors will find Freudenberg at Stand C 36 in Hall 10 from June 28 to 30.
Battery packs are the core elements of mobile and stationary lithium-ion energy storage systems. They are used in automotive and industrial applications. The performance and lifespan of these components are largely responsible for the efficiency of the energy storage system. Moisture inside the packs, such as condensation water or leaking coolant, can considerably diminish both function and lifespan. Battery pack liquid absorbers act as a safety system: the special fleece quickly takes up condensate or coolant and stores it effectively.
EMI and heat shielding
Freudenberg experts will also be available to discuss electromagnetic (EMI) and thermal shielding with trade fair visitors.
This article is published by
A global manufacturer and innovative pioneer in the field of technical textiles, nonwovens and fiber. Freudenberg Performance Materials manufactures high-performance technical textiles and nonwovens for a wide range of applications. Smart textiles, fiber, and nonwoven fabrics by Freudenberg Performance Materials are for a range of technical applications. ...