Syneffex™
"As a business, we have an ongoing commitment to reducing our impact on the environment and continuously improving the working conditions in our facilities worldwide. Having comprehensively tested High Heat and EPX-H2O coatings we found they significantly reduced process energy whilst standing up to the harsh environment of an industrial dye house. We anticipate the change will have a dual effect reducing our process steam consumption by over 10%-and, therefore, our carbon footprint by around 2%-significantly improving the working conditions in our dye houses, which is great news for both our business and the environment."
We fund and participate in research with the world's brightest scientists and leading laboratories. It's not just talking and it's not just theory…it's amazing technologies.
No one can afford to ignore the dramatic developments that nanotechnology is producing in materials and the manner in which materials are designed and manufactured.  We provide sustainable solutions to challenging problems that result in competitive marketplace opportunities and advantages.
Through collaboration with top scientists and research entities in the dual specialties of nanotechnology and the related materials' science, our industriousness resulted in the development of our patented product line.  It is making a difference in various sectors around the world. We have won industry sustainability awards.   Sustainability Simplified™….That's Our Promise!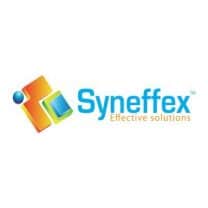 Address:
1200 Pearl Street
Phone number:
+1 720-310-3480