Euro Manchetten & Compensatoren
Euro Manchetten & Compensatoren has been active in the field of flexible connections and air technology for more than thirty years. During this time, we have evolved from a small production company into a leading producer both at home and abroad. The main focus of our business is in the Benelux, but is currently expanding into various submarkets in Europe, America and even Oceania.
Innovation is a very high priority. We have become as big as we are today by always finding new technological solutions. Over the years, we have often been at the forefront of introducing new production techniques and have introduced several innovative products to the market. This has enabled us to tap into new industries. By being active in various sectors, we can acquire knowledge that is both applicable to and interchangeable with different industry sectors. Techniques and materials that are well established in one sector can bring about important innovations in a different sector.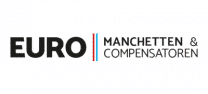 Company name:
Euro Manchetten & Compensatoren
Address:
Luxemburgstraat 2
Phone number:
0416 204 139