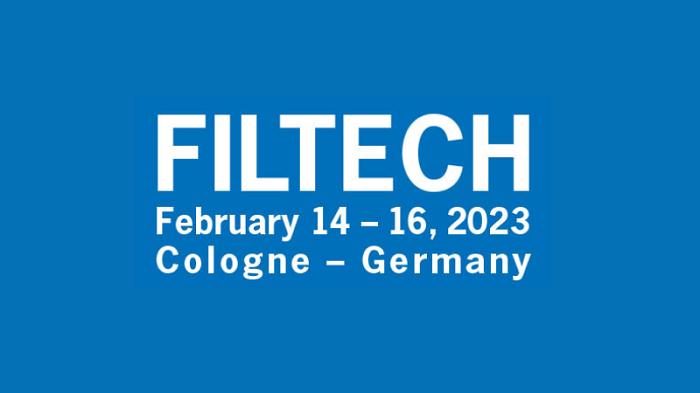 FILTECH

 is the largest and most important filtration event world-wide.

FILTECH is the largest and most important filtration show world-wide. FILTECH 2023 will feature 440+ Exhibitors and a major international Conference. The innovative power in the field of filtration and separation is strong. Particularly in air filtration, fine dust values and gases that affect the climate, germs that are harmful to health, and other impacts are leading to ever new developments. But also for solids separation and solid-liquid separation there are always new developments with the striving for maximum efficiency and higher qualities. See you at FILTECH 2023 in Cologne!
Sophisticated and state of the art filtration and separation solutions play a key role in all industries to achieve cost-effective processing structures as well as reduced risks. FILTECH is a global solution pro vider for targeted filtration & separation tasks covering all industries.
340+ companies will present their cutting-edge products and innovations for the chemical industry, as food & beverage, life science, minerals processing, pulp & paper, waste management, water treatment, environmental engineering petrochemicals and many more.
Date
14 Feb 2023 - 16 Feb 2023
Location
Koelnmesse