Wet filtration
Manufacturers of fabrics and textiles for your wet filtration needs. Wet filters use water and self-induced scrubbing action to remove solids from liquids. With wet filtration, the media should be strong enough and possess sufficient area to hold the required volume of solids.
Suppliers for Wet filtration: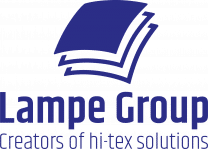 As a specialist in the field of technical textiles, Lampe Group develops hi-tex total solutions together with our customers.
Show supplier