Filtration
Industrial textiles play an important and profitable role in a broad range of liquid and air filtration applications. Depending on the filtration purpose, certain requirements and industry standards must be fulfilled for the production of filters. An extensive range of fibers, yarns, nonwoven fabrics, multifilament and monofilament woven fabrics, and in some cases blends or combinations of more than one of the above, are used in filtration applications.
Articles about Filtration
Products
Suppliers for Filtration: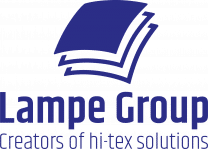 As a specialist in the field of technical textiles, Lampe Group develops hi-tex total solutions together with our customers.
Show supplier
Sorry, no content matched your criteria.